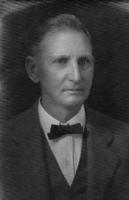 David M. Loop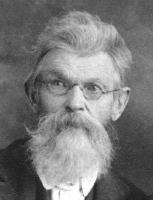 W. W. Loop
This article describes the store operated by
William W. Loop and his son, David M. Loop,
and was published in
the Rice Rustler, Rice, Tex., on August 18, 1905.
The store evolved into Loop & Walker.
Obvious typesetter's errors and misspellings have been corrected.
---

W. W. Loop & Son
Live progressive business men make a prosperous and flourishing city. The keen and wide spread competition which is so characteristic of the present day in all branches of mercantile trade and which is so unlike the system of doing business which prevailed a quarter of a century ago, make it imperative upon the successful to be in touch with modern ideas. This advanced condition and progress is well exemplified in the establishment of Messrs. W. W. Loop & Son, our live, up-to-date and successful general merchants.
With stores like this in our midst there is certainly nothing to be gained out of town to purchase mercantile supplies. Messrs Loop & Son are abundantly able to meet any legitimate competition, and it is not only false economy but disloyalty to your town to go away from home to do your buying.
In addition to this we would say that they knowing the wants of our people and adapting the store with an eye single to their best interests, it follows that the people of this community find greater advantages in dealing here where they know the proprietors are just as anxious to give as the purchaser is to receive the best value for his money.
This fine commodious store is abundantly stocked with all kinds of general merchandise.
Good goods, honest prices and fair dealings with all is the motto of this house.